Virtual Placement Test Instructions
---
---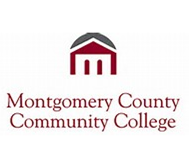 2019
---
Virtual Placement Test Instructions
Montgomery County Community College offers online placement tests and we are so glad you have chosen to use virtual proctoring to take your placement tests!
A $25 fee will be charged upon registration by the Online Proctor Center.
We are here to help to make the process as easy as possible.
Here are the steps you need to take to get started.
STEP 1: Prepare for the placement test:
Practice tests are available https://accuplacerpractice.collegeboard.org/login by registering for the FREE Web-Based Study App!
STEP 2: Obtain your voucher number:
Please contact virtualplacementtest@mc3.edu to request your voucher number that you will need to register for your virtual placement test. Please provide your Name, Date of Birth, your Student ID number and the tests you need to take (Reading, English, Math or ESL placement test with or without Math.)
Once your voucher number is created, you will receive a separate email from Accuplacer containing your voucher number and instructions for registering and scheduling your exam!
Please visit the following links for useful information on:
Frequently Asked Questions & Technical Requirements: https://examity.com/accuplacer-students/
Any further questions, please do not hesitate to contact virtualplacementtest@mc3.edu
---
Article ID: 5972
Created: August 12, 2019
Last Updated: October 24, 2019
Author: Heather Barnwell
Online URL: https://kb.mc3.edu/article.php?id=5972