Excel (Office 365): Overview and Usage
| | |
| --- | --- |
| | 2019 |
---
Excel (Office 365): Overview and Usage
Excel online is a spreadsheet creation and editing tool that allows you to keep record of basic information to more complex data, formulas, and charts. 
Suggested uses for faculty:
Suggested uses for students:
Resources:
Accessibility  
Make your Excel documents accessible to people with disabilities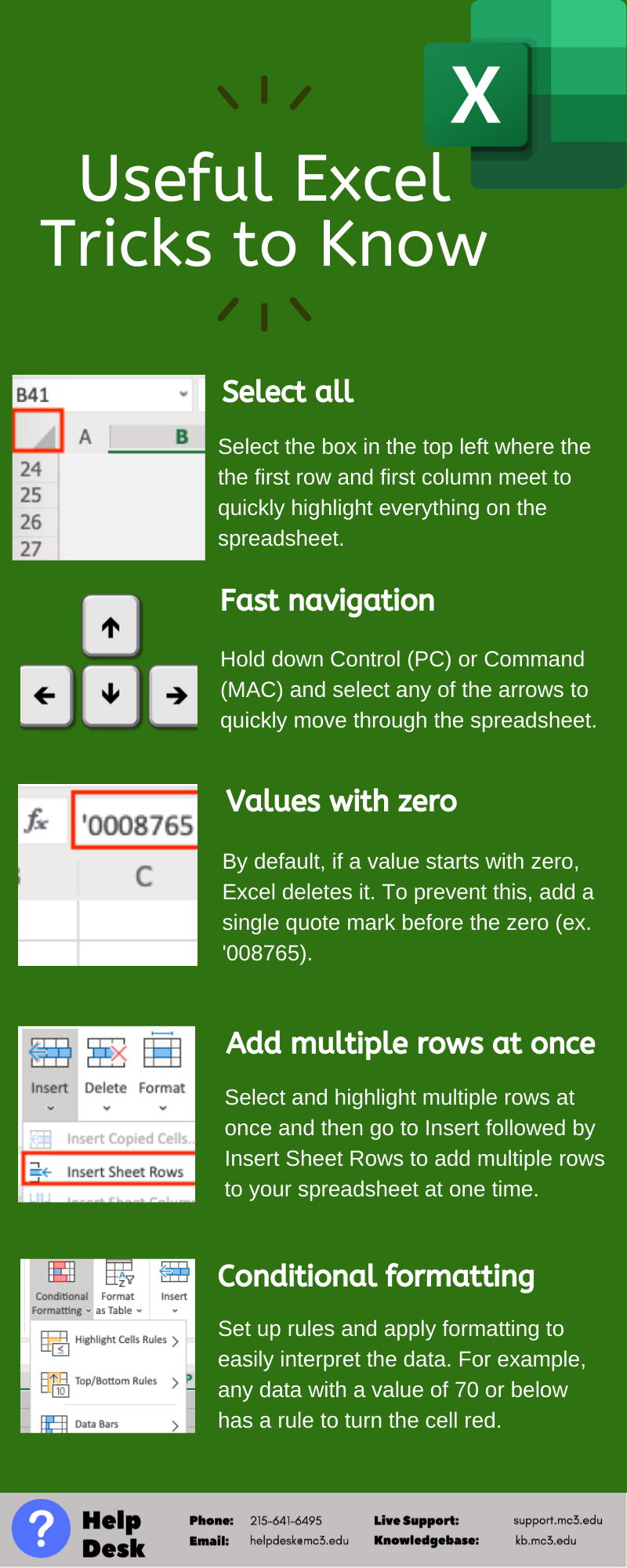 Posted by:

Kimberly Springfield

- October 18, 2019. This article has been viewed 21704 times.
Online URL: https://kb.mc3.edu/article.php?id=6077
Powered by PHPKB (Knowledge Base Software)