Change Password on Login
| | |
| --- | --- |
| | 2016 |
---
Change Password on Login
Users may be prompted to change their password upon logging into the MCCC Portal if their password has either expired or been marked for change. Users will see this screen if this is required: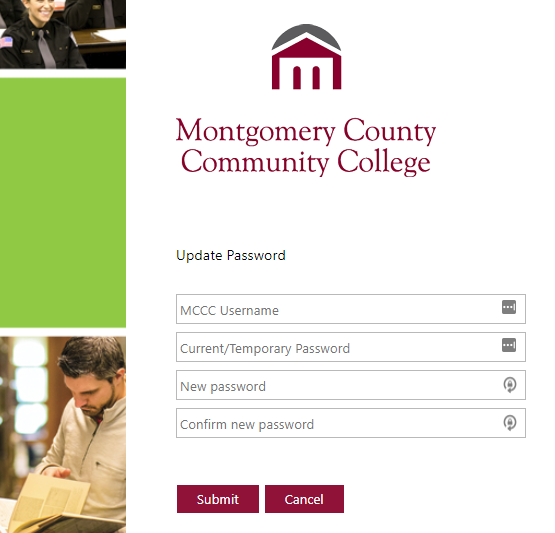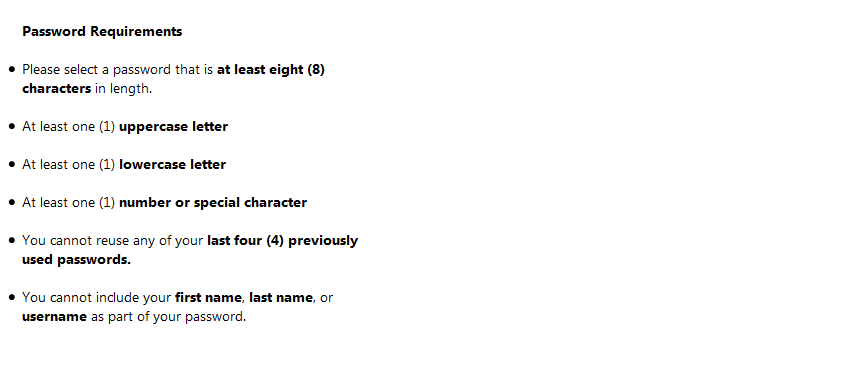 If any difficulty is encountered, users may contact the Help Desk at 215-641-6495 or via live support at https://support.mc3.edu Password assistance cannot be provided via email for security purposes.
Posted - Tue, Feb 16, 2016 at 7:29 PM. This article has been viewed 6624 times.
Online URL: https://kb.mc3.edu/article/change-password-on-login-875.html
Powered by PHPKB (Knowledge Base Software)