| | |
| --- | --- |
| | 2018 |
---
Faculty and Students - Insert an Image Within Blackboard 
One of the benefits of a standard text area is the ability to insert pictures and images to enhance the look of your textbox, wiki or blog. Sometimes a picture may better illustrate what you are trying to convey. To insert a picture, you must use the insert image button on the toolbar.
1.  Place your cursor where you want to insert the picture within the content space.
2.  Click the Insert Image button.

3.  Click Browse My Computer to locate and attach the image that is already on your computer.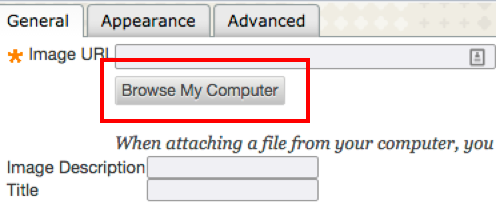 4.  Navigate to where your picture is located on your computer and double-click the filename of the picture.
5.  Enter an Image Description and Title if desired.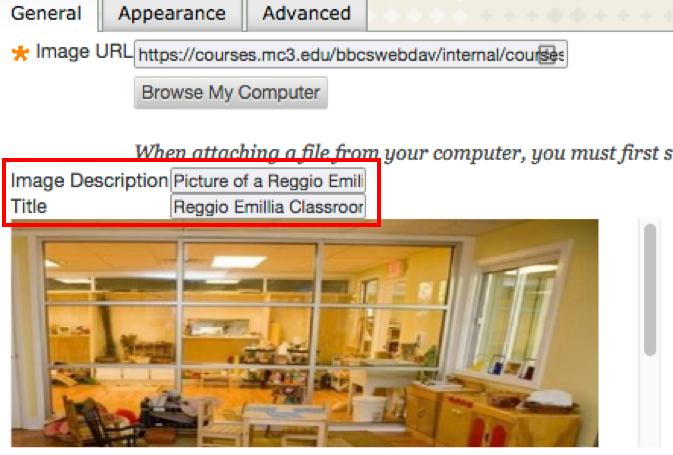 6.  Click the Insert button.
7.  The image will now display within your wiki or blog. You can resize the image by single-clicking on the image to highlight it and then dragging one of the corners of the image inward to make it smaller or outward to make it bigger.  It is recommended that you always resize an image from the corner to ensure the height and width are resized proportionally.