OneDrive (Office 365): Overview and Usage
| | |
| --- | --- |
| | 2019 |
---
OneDrive (Office 365): Overview and Usage
OneDrive for Business, a web-based file storage application, allows you to store, organize, and share all your files. You can also collaborate in real-time.  
Suggested uses for students:
Organize your notes

Organize your homework assignments and projects

Share files with your peers or professor (check with your professor first to see if they will accept files in this manner)

Collaborate with your peers on a project

Start an assignment at school or work and continue the assignment later at home
Suggested uses for faculty:
Store and organize your teaching documents for easy access at home and in the classroom

Share files with colleagues

Collaborate with colleagues on the same file
Resources: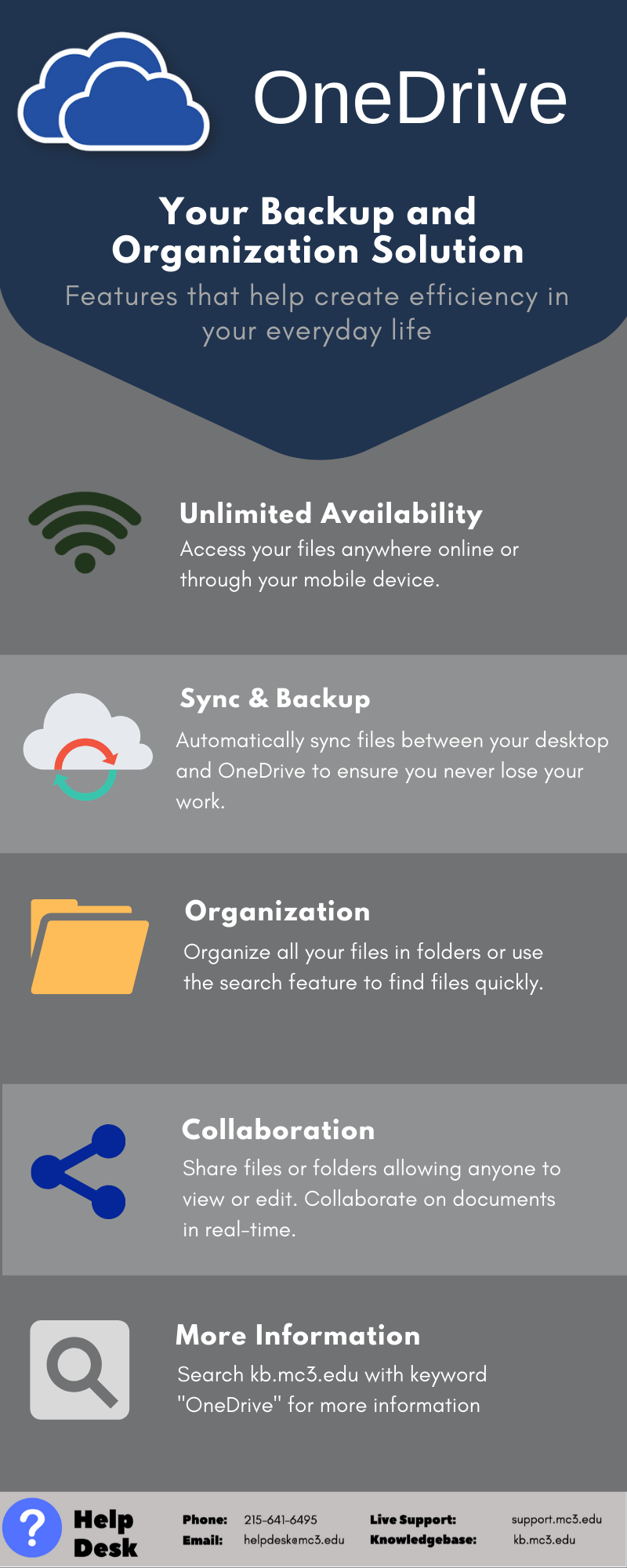 Posted - Thu, Oct 17, 2019 at 4:49 PM. This article has been viewed 17929 times.
Online URL: https://kb.mc3.edu/article/onedrive-office-365-overview-and-usage-6075.html
Powered by PHPKB (Knowledge Base Software)