Employee Access Request Form
| | |
| --- | --- |
| | 2021 |
---
Employee Access Request Form
Use this form to request access to College technical resources for new and existing employees. Please be aware that College employees who have completed their I9 form for Human Resources will have their Network Account provisioned automatically. 
The Form is located under the forms section on the left hand side of Montco Connect.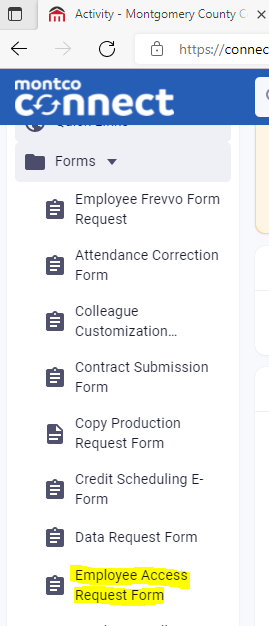 Posted - Fri, Nov 2, 2018 at 12:36 PM. This article has been viewed 6335 times.
Online URL: https://kb.mc3.edu/article/employee-access-request-form-3788.html
Powered by PHPKB (Knowledge Base Software)