Create a CRM Account Record
| | |
| --- | --- |
| | 2018 |
---
Create an Account Record
1.  Log in to the Workforce CRM: https://recruiter.mc3.edu/coned
2.  Click the + icon in the top right.

3.  Select Account.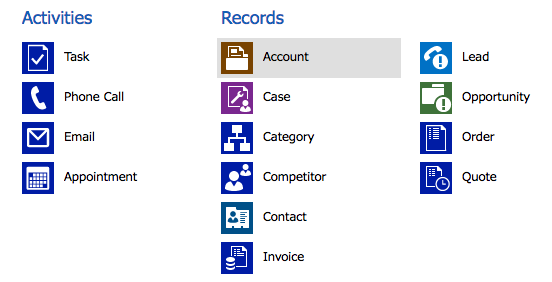 4.  Enter all fields that are required denoted by the red asterisk *. 

5.  If you have a primary contact at the company, click the magnifying glass and search for the contact record.

Posted - Tue, Oct 30, 2018 at 3:40 PM. This article has been viewed 3302 times.
Online URL: https://kb.mc3.edu/article/create-a-crm-account-record-3783.html
Powered by PHPKB (Knowledge Base Software)