Article ID: 311 |
permalink
| Rating: 1/5 from 1 votes | Last Updated: Wed, Aug 19, 2020 at 7:23 AM
 

 

2016
Scheduling a report to run
After you have logged into CROA,
1. Choose a report and right click on the report and select Schedule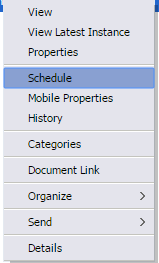 You can change the name of the report on Instance Title
To set up the Recurrence, click on the list on the right;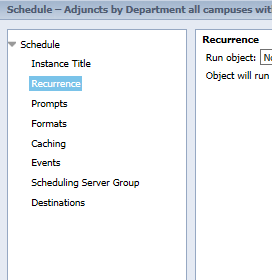 Select the frequency and timing of the report;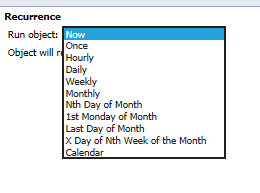 Next click on the Destinations link;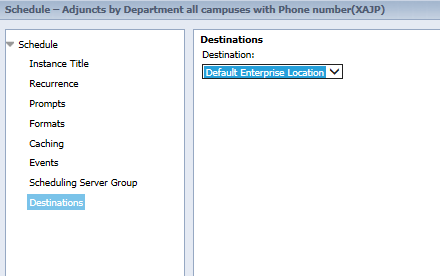 Select the Inbox for the destination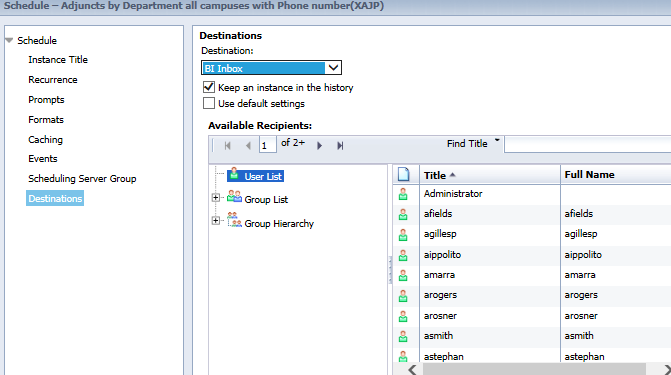 Use the find title to locate the person to send the report and select their name and then the Right arrow to add them to the Selected Recipients area. 
When you are done selecting your user(s) to send the report to, click on the Schedule button in the lower right hand side of the screen.