Time Approval Proxy Access
Article ID: 12564 |
permalink
| Rating: Unrated | Last Updated: Wed, Jul 27, 2022 at 9:11 AM
| | |
| --- | --- |
| | 2022 |
---
How to Delegate Time Approval to Another Employee
While you are on leave, you can delegate Time Approval to another employee.
How to Add Proxy Access 
In Self Service, select Employee Proxy

Click on the +Add Proxy button to add a proxy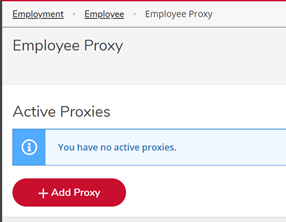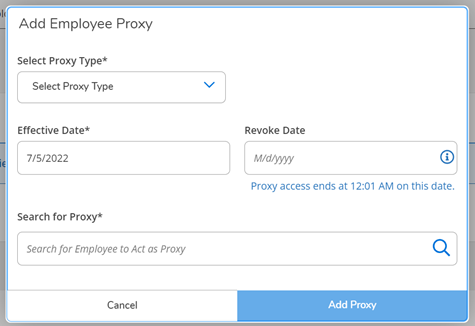 3. Select Proxy Type of Time Approval 
4. Fill in Effective Date and Revoke Date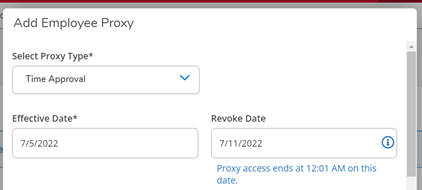 5. Search for the Employee to Act as Proxy
6. Click Add Proxy button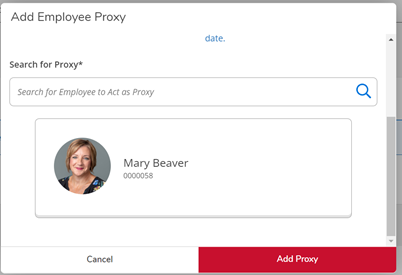 How to manually remove proxy access prior to revoke date
Click Red X

 

 

Click the Delete button

 

 
Approving Time as a Proxy
Log into Self Service
Select the account for which you are a Proxy (in this case, the person is a proxy for Sarah Johnson)

 

 

 Approve time as usual.  Click on Employee. **  Note – There is a message that you are acting on behalf of someone else. 

 

Select Time Approval

Expand time for each employee and approve.