CROA - How to customize a table in the report
Article ID: 697 |
permalink
| Rating: 1/5 from 1 votes | Last Updated: Mon, Jun 6, 2022 at 9:56 AM
| | |
| --- | --- |
| | 2015 |
---
How to customize a table in the report
The table automatically contains all of the objects that you added to the query, but you don't need all of the data in the table. Also, the default column widths are too narrow.
1. In the report, in the table created in the previous section, click in the Lines column and press Delete. Repeat this action for the Quarter column.
 Your table now has only 5 columns.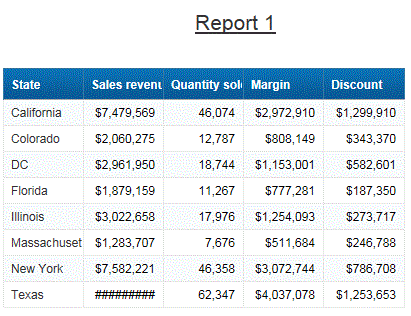 In the table, the Texas sales revenue and table column titles are too long to display correctly with the default column width.
2. To resize the column to fit the data, double-click the right cell border. Repeat this action with each column to be sure that the width is suitable for the column contents.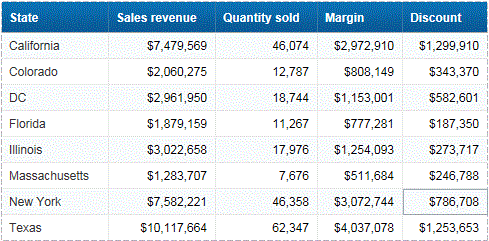 3. Save the document.