Student- How to use Student Self-Service
Article ID: 749 |
permalink
| Rating: 1/5 from 1 votes | Last Updated: Mon, Sep 19, 2022 at 9:16 AM
| | |
| --- | --- |
| | 2016 |
---
Student Educational Planning
Note: The first thing you will need to do is determine which classes you need for the next semester. Make sure you meet with your advisor prior to completing the following steps.
Accessing Student Educational Planning through Self-Service
1. Go to www.mc3.edu and click Log In at the top right

Then click on the Montco Connect button.

2. Log in using your MC3 username and password
 
3. From the portal page, click Self-Service located under Quick Links

4. A new screen will appear, make sure you can see the  Student Planning section.
 
Overview of Student Planning Section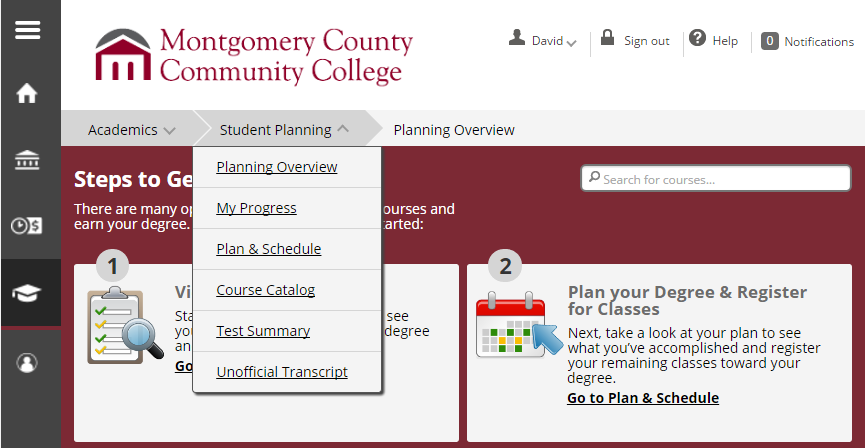 From the Student Planning section, students have access to:
Overview of the Financial Information Section
Note:  Students also receive notifications through the system; such as:  financial obligation .  
From the Financial Information section, students have the ability to:
Make a payment/ pay bill  - provides students with the total payment amount and the ability to pay semester balance.  
Account Activity - students can see course information, fee descriptions, balanced owed, and statement.
Pay for Registration  - students can set up a payment plan through this area and/or pay the required balance owed after registering for classes.