Convert Microsoft Word Document into PDF
Article ID: 772 |
permalink
| Rating: 1/5 from 1 votes | Last Updated: Tue, Jan 24, 2023 at 3:10 PM
Saving a Word document as a PDF
Method 1
1. Open the word file you want to save as a PDF.
2. Click on File on the top left and click Save As.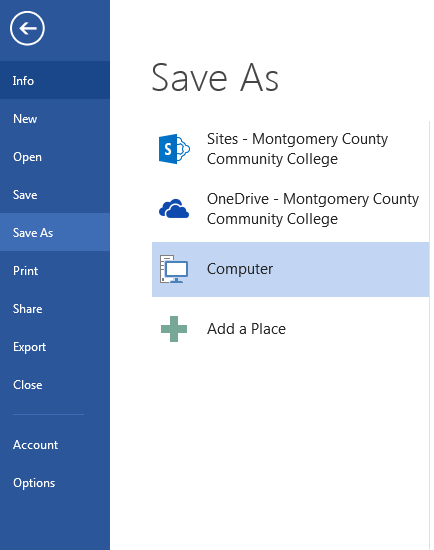 3. Select PDF in the save as file type drop down menu.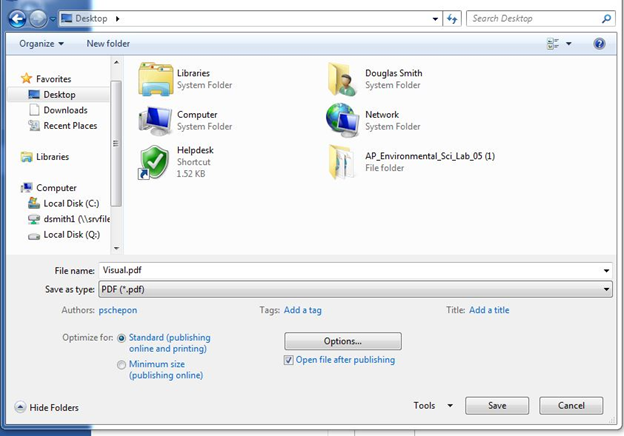 If you do not see PDF in the list for save as type try the second method below. 
Method 2
1. Click on File and select Export. 
2. Click on Create PDF option.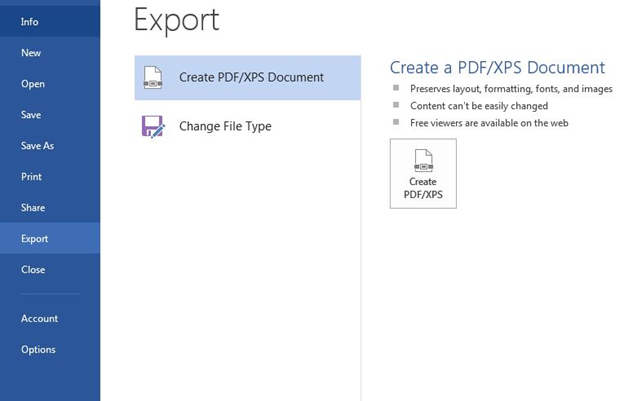 3. Enter name of document