Article ID: 861 |
permalink
| Rating: Unrated | Last Updated: Sat, Feb 15, 2020 at 2:06 PM
| | |
| --- | --- |
| | 2016 |
---
Printkey Reconfiguration
In the event of faculty relocating, a PrintKey issue could occur. Many Individuals on campus use this software on a day to day basis, this article is to go over how to update the printer that is associated with the PrintKey software. 
In the event that a person prints using PrintKey and the printed documents is sent to an old Printer/MFD that they no longer have access to all a person needs to do is follow these few steps.
Step 1: Remove the old printer(s) the faculty/staff member no longer has access to.
To do this left click the start button at the bottom left of your screen and look in the start menu for the option devices and printers.

Remove any printer(s) that you will not be using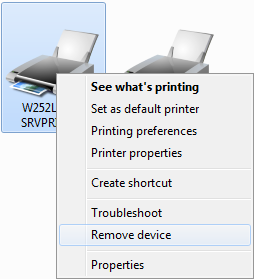 Step 2: Choose the Correct printer you want the PrintKey documents to print to.
This will still be in the Devices and Printers location.
Right click on the printer you want and set as the default printing device.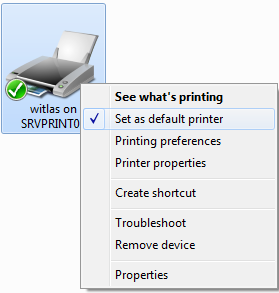 Step 3: Click the File Option in the PrintKey program and choose the option Cleanup Registry and Reset Configuration.

Step 4: Close the PrintKey software and re-open it.
After completing the above steps, try to print to the new designated printer. If there are further issue's contact the Help Desk (215-641-6495) or Live Chat Support at support.mc3.edu.