Faculty - Accessing Tutor.com and Dashboard
Article ID: 3770 |
permalink
| Rating: 1/5 from 1 votes | Last Updated: Thu, Jan 26, 2023 at 5:46 PM
| | |
| --- | --- |
| | 2018 |
---
Faculty - Access to Tutor.com and Dashboard
Step 1: Log into Blackboard and enter the course you would like to access for student tutoring information. 
Step 2: Click Tutoring from your course main menu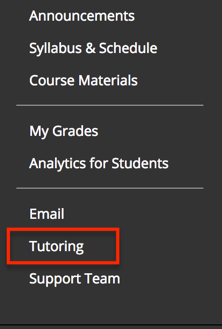 Step 3: Click Online tutoring available 24/7 through Tutor.com

Step 4: You will initially be brought to the student view. At the top of the page, click Take me to the client portal.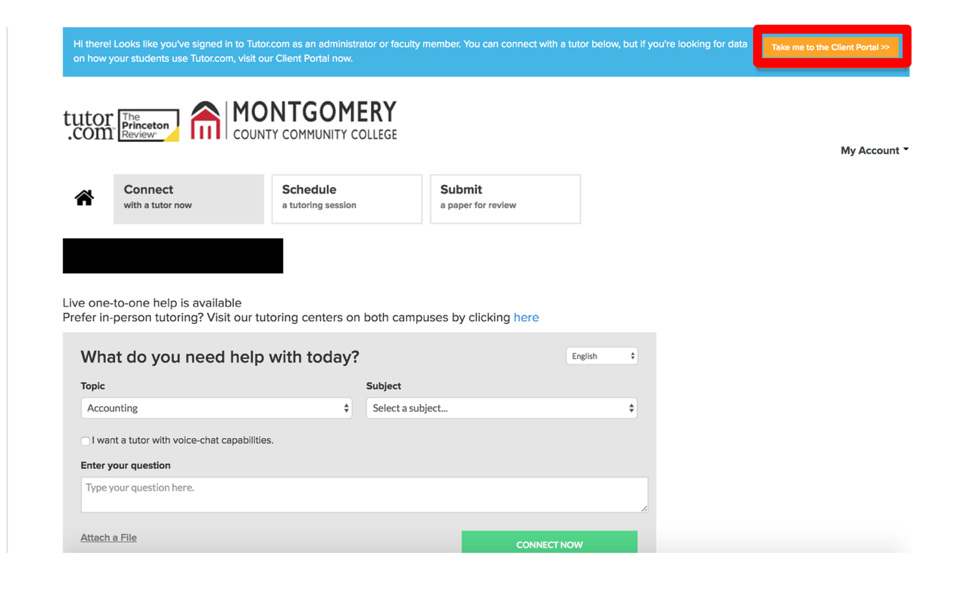 Step 5: Once in the Client Portal, your landing page will be the Dashboard where you can access Fast Facts.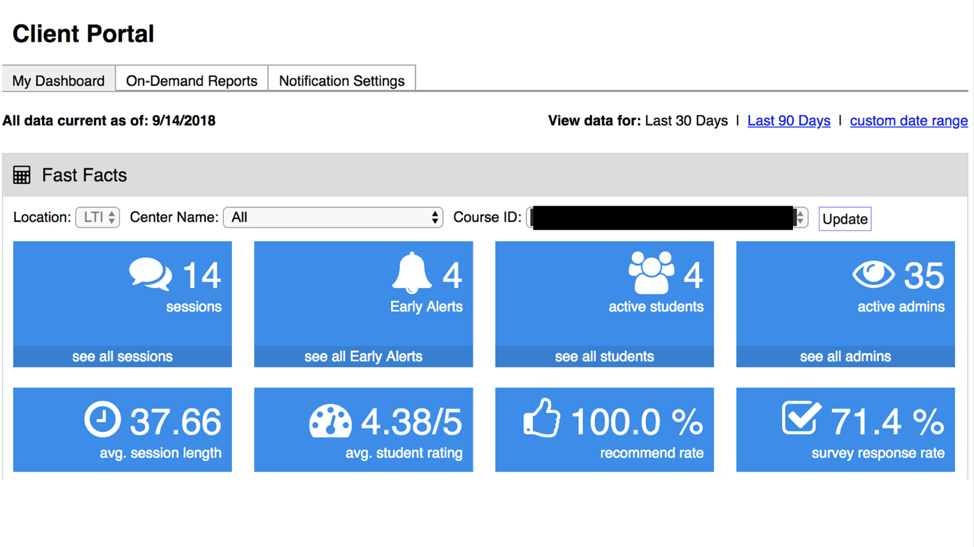 Below is an overview of each of the Fast Facts boxes. 
Sessions: Let's you quickly see how many sessions have occurred through all the data current date. If you click see all sessions it will take you to the On-Demand report of Individual Student Sessions.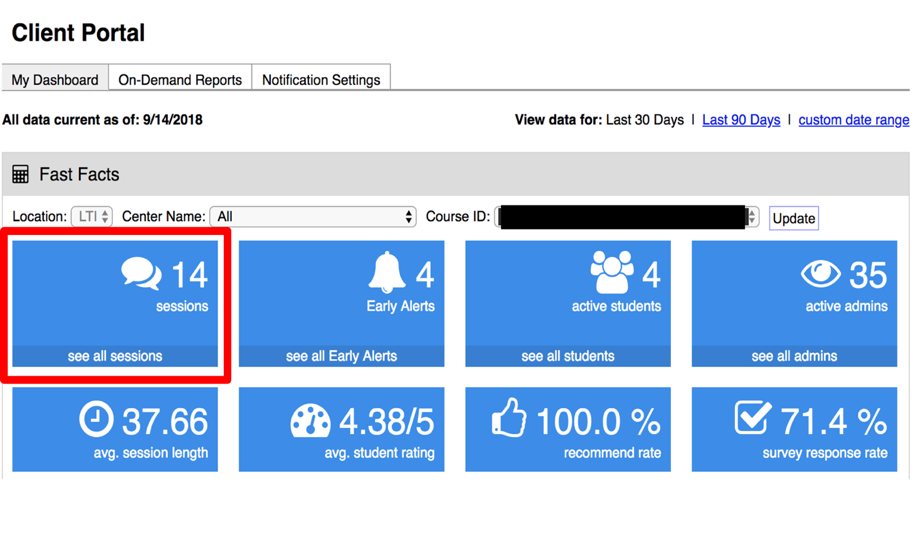 Early Alerts: You can receive early alerts for students who have an unusually long session or continually request a frequent subject. If you click see all Early Alerts it will take you to the On-Demand report of Individual Student Sessions.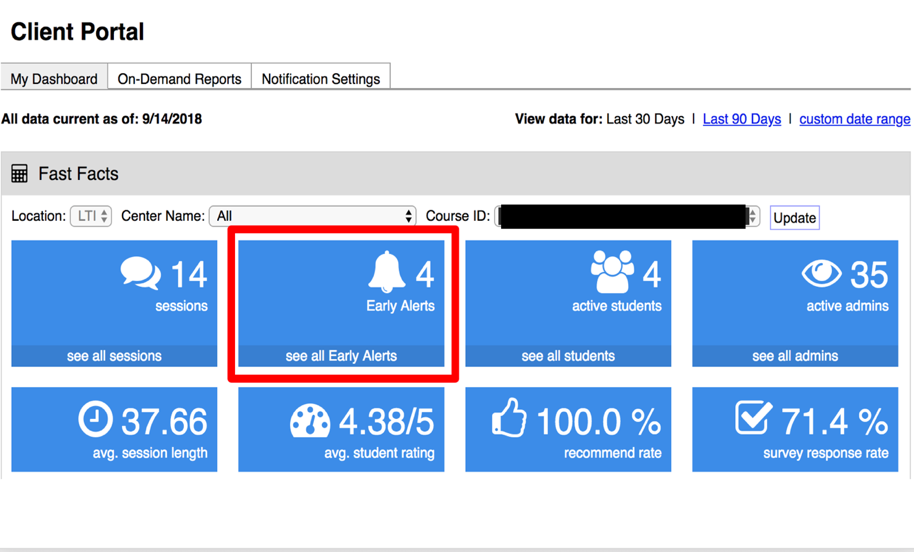 Active Students: This reflects the number of students who are actively using the service. By clicking See All Students, you will be taken to an On-Demand Report of Student Usage.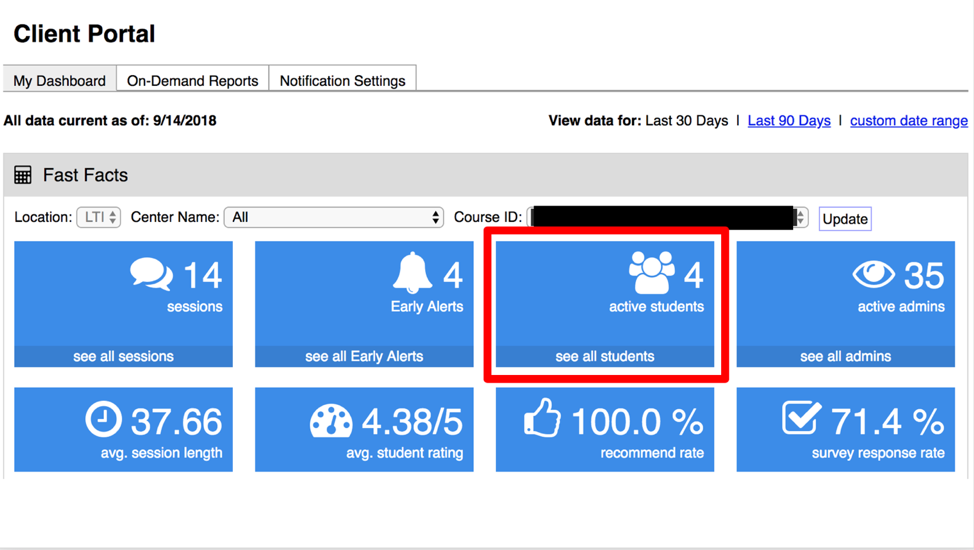 Avg. Session Length: The average session length across active students.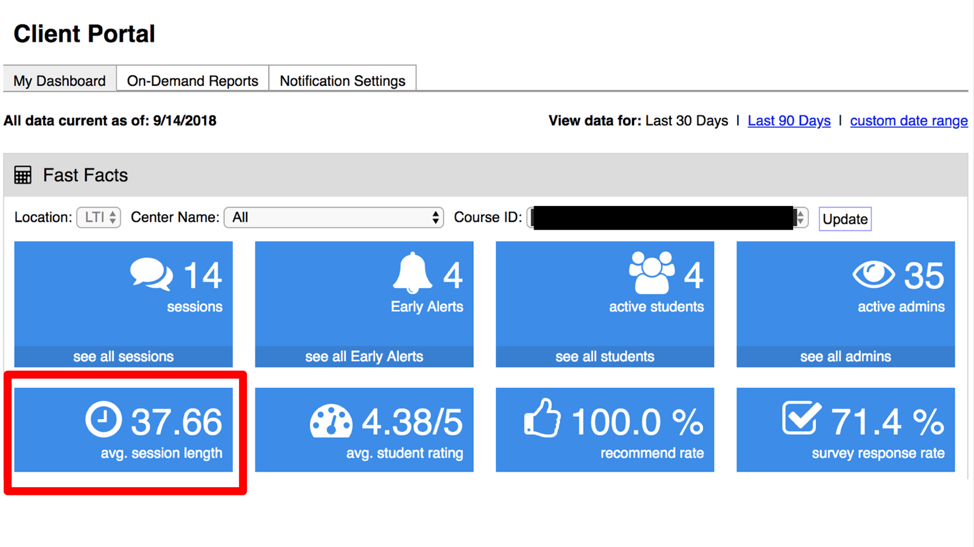 Avg. Student Rating: Students are given the opportunity to complete a quick survey at the end of a tutor session. This is the average rating across all responses.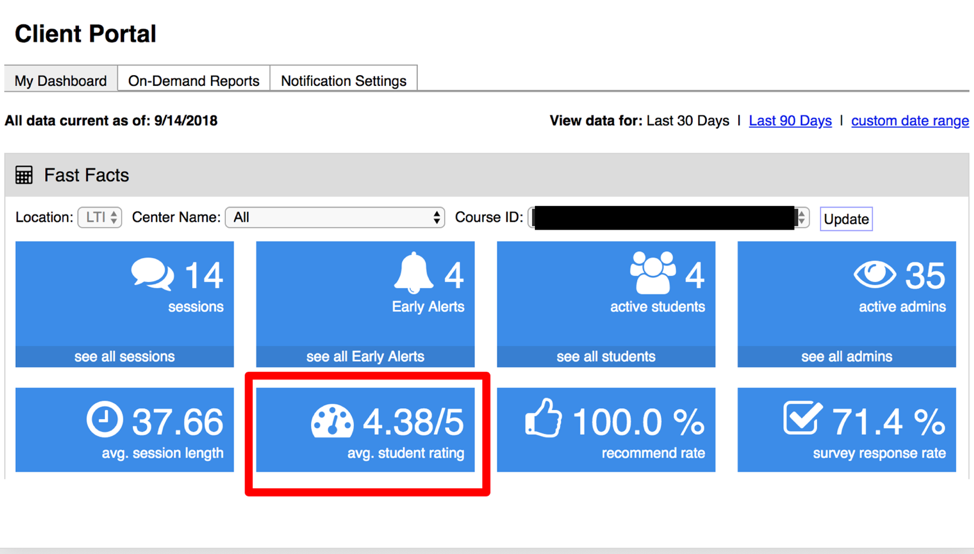 Recommend Rate: The % of students users that would recommend this service.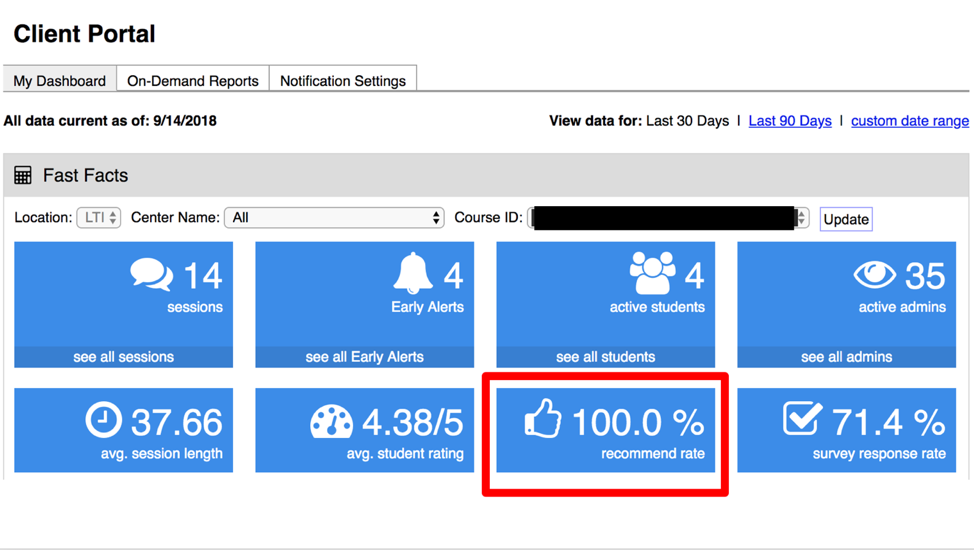 Survey Response Rate: The % of responses from all students offered the survey.