Faculty - Moving Your Zoom Recordings to your Yuja Library
Article ID: 11359 |
permalink
| Rating: 1/5 from 1 votes | Last Updated: Fri, Apr 15, 2022 at 9:05 AM
| | |
| --- | --- |
| | 2020 |
---
Moving Your Zoom Recordings to your Yuja Library 
Step 1: Downloading Zoom Recordings
There are two main steps in this process. You have to first download your recordings from Zoom to your computer. The second and final step is to upload that video to your Yuja Library. 
1.  If you saved your recording to the cloud, you will receive an email from Zoom when that recording is completed. Click on the "host" link as shown below. If you did not receive an email for your recording you may try to locate the recording by going to the following site and signing in with your College credentials: mc3-edu.zoom.us.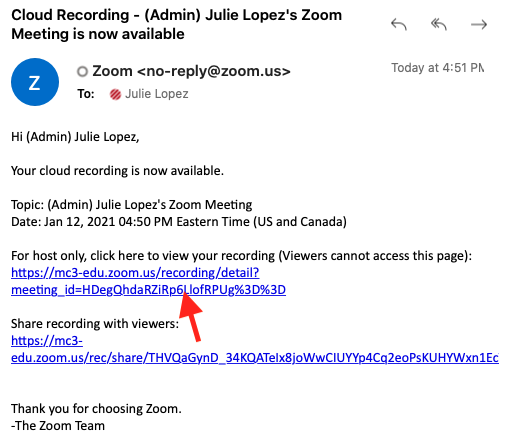 2.  This page displays. Click on the Download button.

3. This will download your recordings to your "Download" folder on your computer.


Step 2: Uploading Your Zoom Recordings to Your Yuja Library
1.  Open your web browser and log into mc3.edu to access your Connect page. 
2.  Search "Yuja" in the top search bar and select the Yuja tool. You may be asked to log in with your credentials. 
3.  On your My Media Page, select Upload. 
4.  A pop-up appears. You can drag and drop your Zoom recording into this space or browse and locate it on your computer.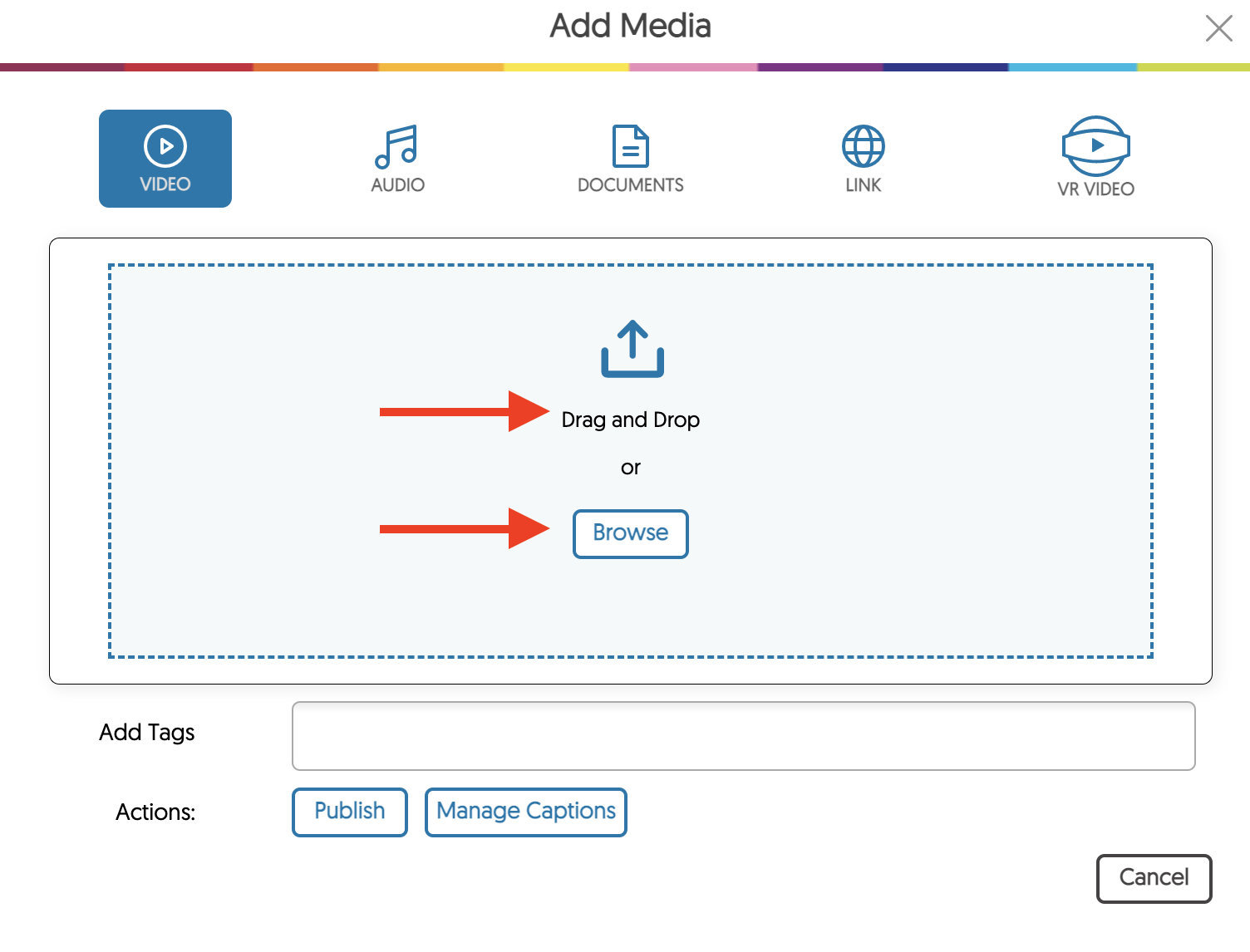 If you are interested in additional features of Yuja, feel free to search the Knowledge Base.