Faculty - Embedding Videos in Blackboard
Article ID: 1724 |
permalink
| Rating: 1/5 from 1 votes | Last Updated: Thu, Jan 26, 2023 at 5:40 PM
| | |
| --- | --- |
| | 2018 |
---
Faculty - Embedding Videos in Blackboard
You can embed videos from various sources in Blackboard. For example, the Library subscribes to Films on Demand and Kanopy. Both of these resources have streaming videos that you can embed in your Blackboard course site for your students to watch.   
To embed a video within Blackboard follow these steps.
1.  On a computer, go to the video you want to embed.
2.  Depending on the source of where you are obtaining the video from, you will see either a Share or an Embed/Link button. For example, Films on Demand has an Embed/Link button and Kanopy has a Share button as shown below.  
| | |
| --- | --- |
| Films on Demand Example     | Kanopy Example |
| | |
3.  Click the Embed/Link or Share button.
| | |
| --- | --- |
| Films on Demand Example | Kanopy Example |
| | |
4.  Highlight the Embed code and copy it by clicking the Copy button or by pressing Ctrl C.
5.  Go to the area in Blackboard where you want to embed the video such as Course Materials.
6.  Click on Build Content then select Item.
7.  Enter the name of the video that you are embedding in the Name field.
8.  Click the HTML button in the Text box.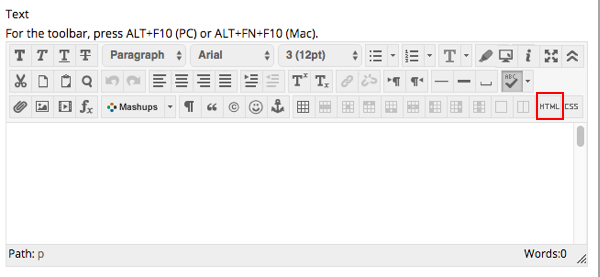 9.  Paste the embed code that you copied in the HTML window by pressing CTRL V.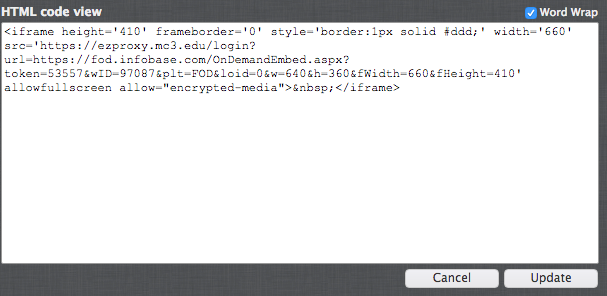 10.  Click Update. A box will appear in the text space as shown below.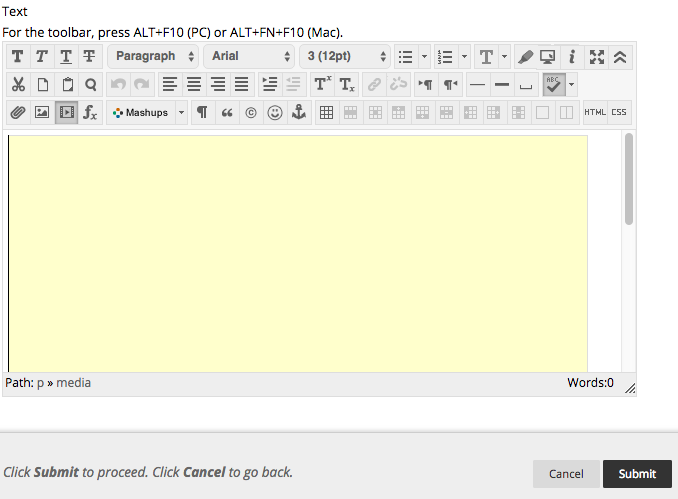 11. Click Submit and the video will now be embedded in your course.