Faculty - Accessing Tutor.com and Dashboard
Estimated Reading Time: 1 Minutes
| | |
| --- | --- |
| | 2018 |
---
Faculty - Access to Tutor.com and Dashboard
Step 1: Log into Canvas and enter the course you would like to access for student tutoring information.
Step 2: ClickTutor.com: 24/7 Online Tutoring from your courses main menu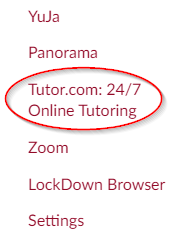 Step 3: You will initially be brought to the student view. At the top of the page, clickTake me to the client portal.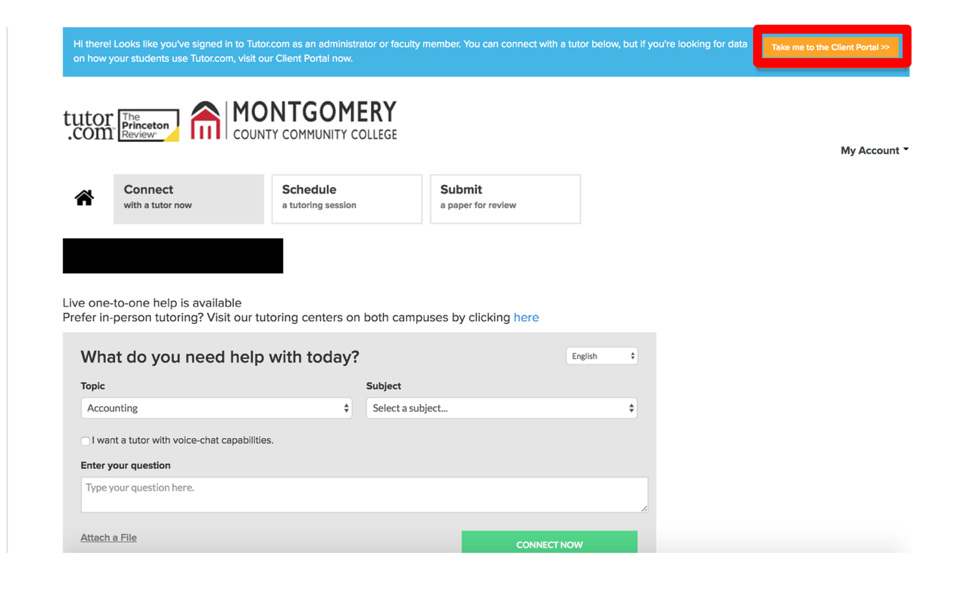 Step 4: Once in the Client Portal, your landing page will be on the Dashboard where you can access Fast Facts.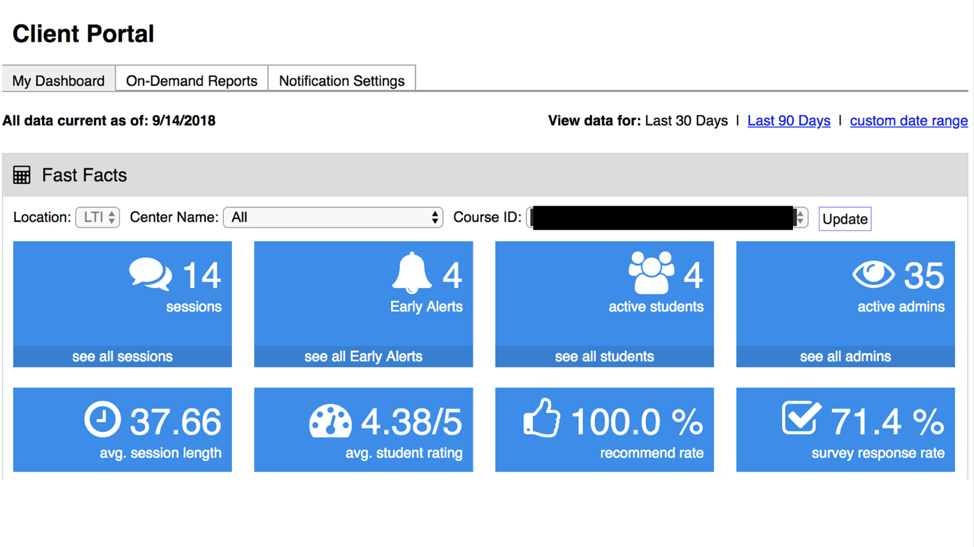 Below is an overview of each of the Fast Facts boxes.
Sessions: Lets you quickly see how many sessions have occurred throughall the data current date. If you clicksee all sessions it will take you to the On-Demand report ofIndividual Student Sessions.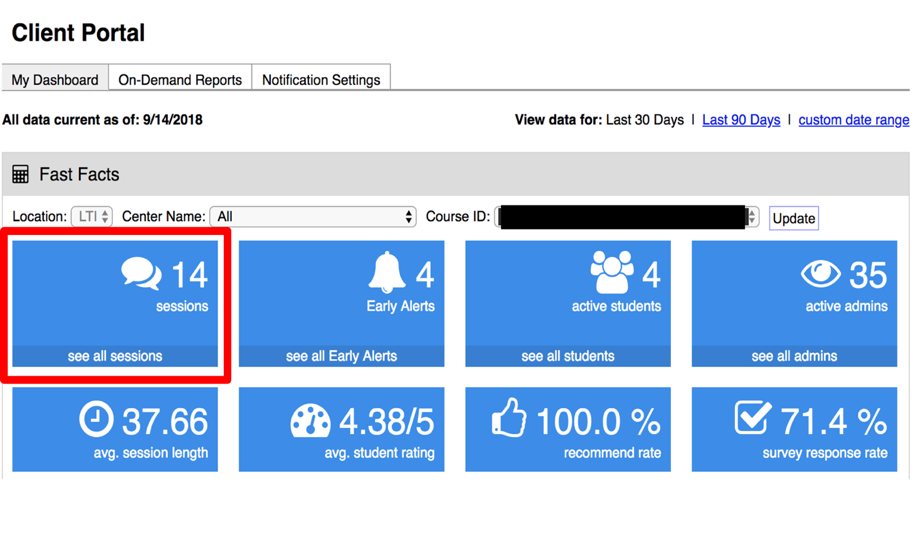 Early Alerts: You can receive early alerts for students who have an unusually long session or continually request a frequent subject. If you click seeall Early Alerts, it will take you to the On-Demand report of Individual Student Sessions.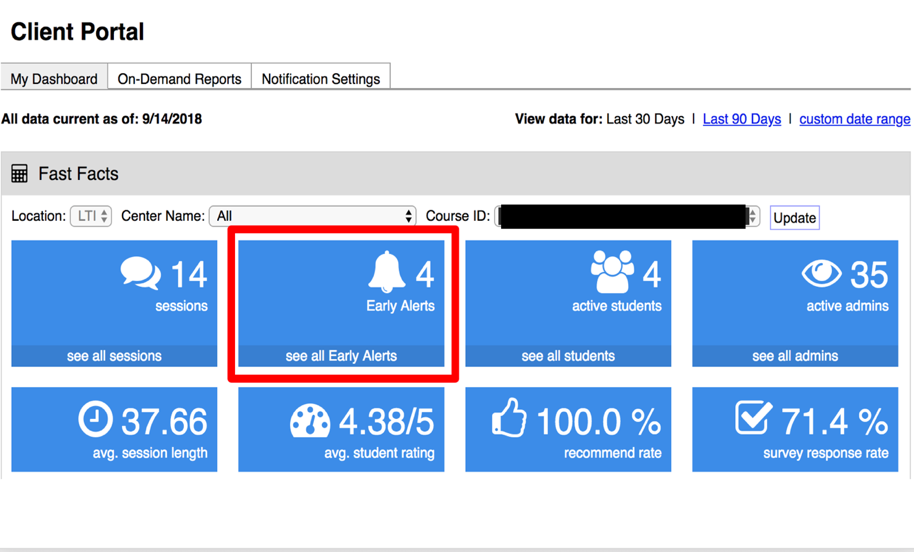 Active Students: This reflects the number of students who are actively using the service. By clicking See All Students, you will be taken to an On-Demand Report of Student Usage.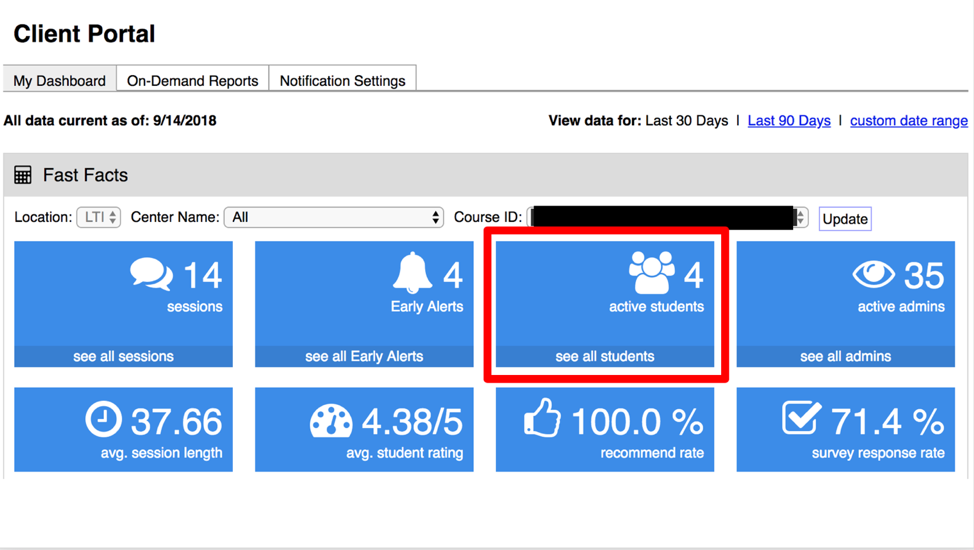 Avg. Session Length: The average session length across active students.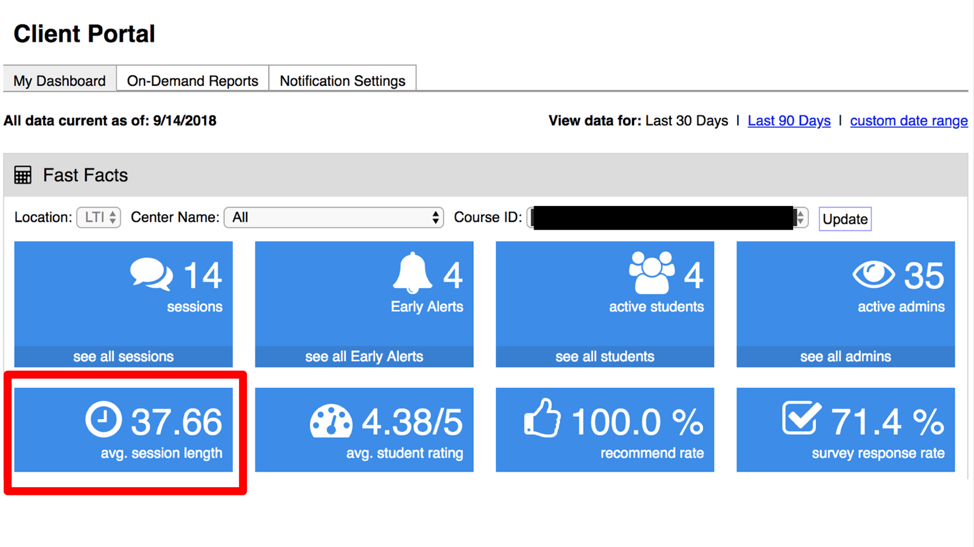 Avg. Student Rating: Students are given the opportunity to complete a quick survey at the end of a tutor session. This is the average rating across all responses.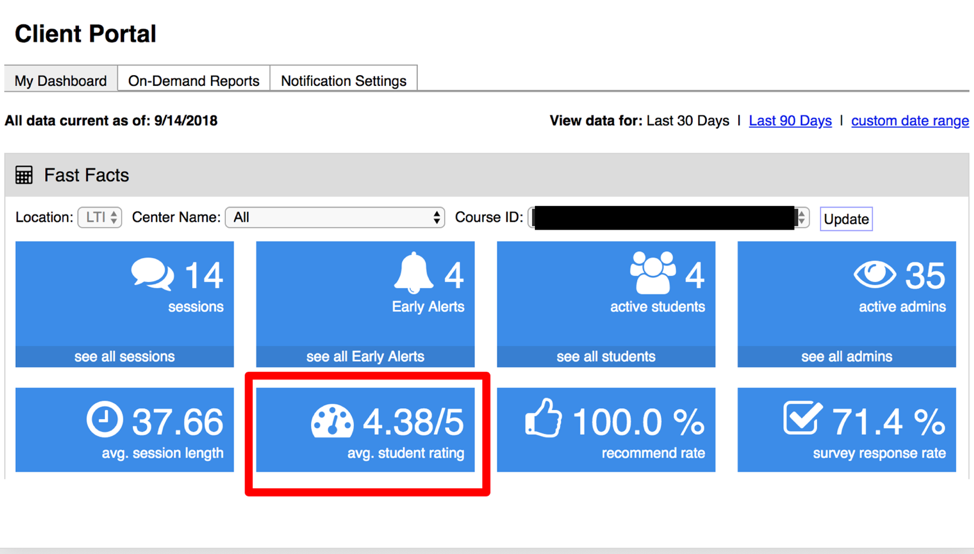 Recommend Rate: The % of students that would recommend this service.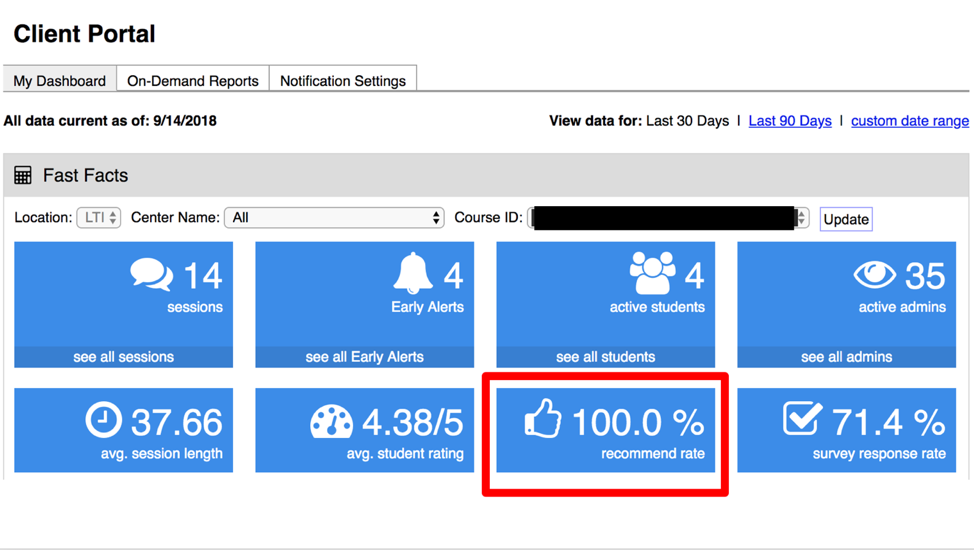 Survey Response Rate: The % of responses from all students offered the survey.