Adding Locations
Estimated Reading Time: < 1 Minute
How do I setup the locations for appointments in my calendar?
To setup locations for your appointments:
1.  Navigate to Appointment Preferences as shown here.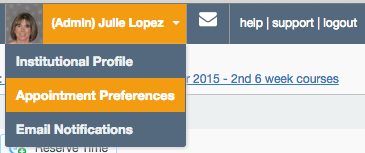 2.  Scroll down to the My Locations section.
3.  To add a new location, click on the Add Location link.

4.  Select the type of location as shown here. (This is a required field.)

5.  Type in the name of the location (required field) and any special instructions.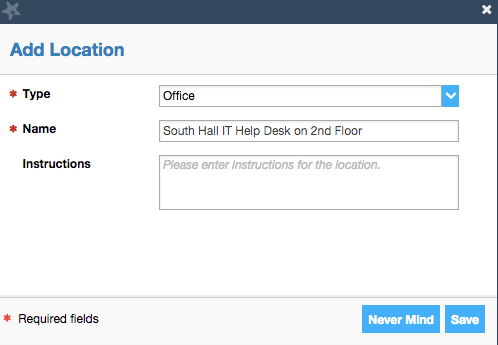 6.  Add, edit or remove a location as shown here.

7.  Once you are finished making changes to your locations, Submit your changes.