Accessing the SteamVR Tutorial
Estimated Reading Time: 1 Minutes
| | |
| --- | --- |
| | 2021 |
---
Accessing the SteamVR Tutorial
Virtual reality can be daunting if you have never experienced it before or sometimes you'll want to brush up on the basics. SteamVR offers a great tutorial to help acclimate you to the VR space, as well as access to many other beginner friendly applications such as The Lab to get you started. 
This article assumes you already have the Steam application opened and all VR hardware devices ready through SteamVR.
After SteamVR is started and made connection with all VR devices (seen below), click the triple line menu -> Tutorial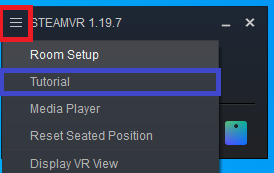 2. An audio test will display on the computer and you will hear chimes coming from the HMD speakers. Simply move into the play area, put on the headset, lanyard both controllers to your wrists, and complete the tutorial.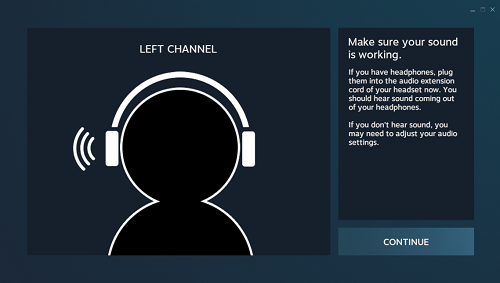 download_61d5b91859953.png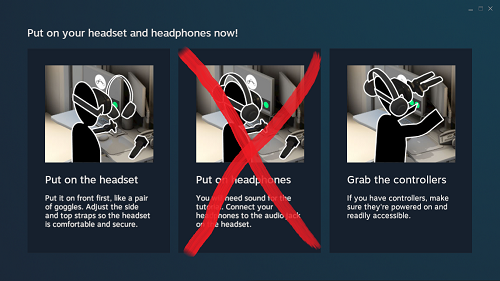 For additional beginner friendly games that allow you to practice virtual reality basics, consider The Lab listed in the Steam games library.
It offers multiple mini games that help you get more familiar with simple interactions, teleportation movement, and looking around in virtual reality. 
1. Ensure SteamVR is open and all hardware devices are communicating and ready (seen below).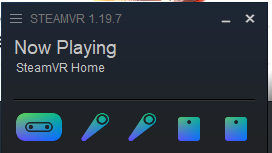 2. Click the Library tab in Steam. 

3. Find "The Lab" in the games list on the left side. Click the title and then the green Play button to start the application. 


4. Move into your play area and put on all of the VR equipment.