Virtual Medical Coaching Radiography - Prepping a Projection
Estimated Reading Time: 1 Minutes
| | |
| --- | --- |
| | 2021 |
---
Prepping a Projection
This article will show the procedure for accessing the Virtual Medical Coaching Radiography software and selecting a procedure with the practice manikin. In order to load a projection, the software must already been

installed

on your computer.
Double-click the Virtual Medical Coaching Portal icon on the desktop or navigate to https://portal.virtualmedicalcoaching.comin any web browser.



In the browser window that opened, log into your account with your MC3 email. If you need to reset your password click Forgot Password



Under Simulations click Radiography to access the collection and continue selecting tiles towards the scenario youd like to enter.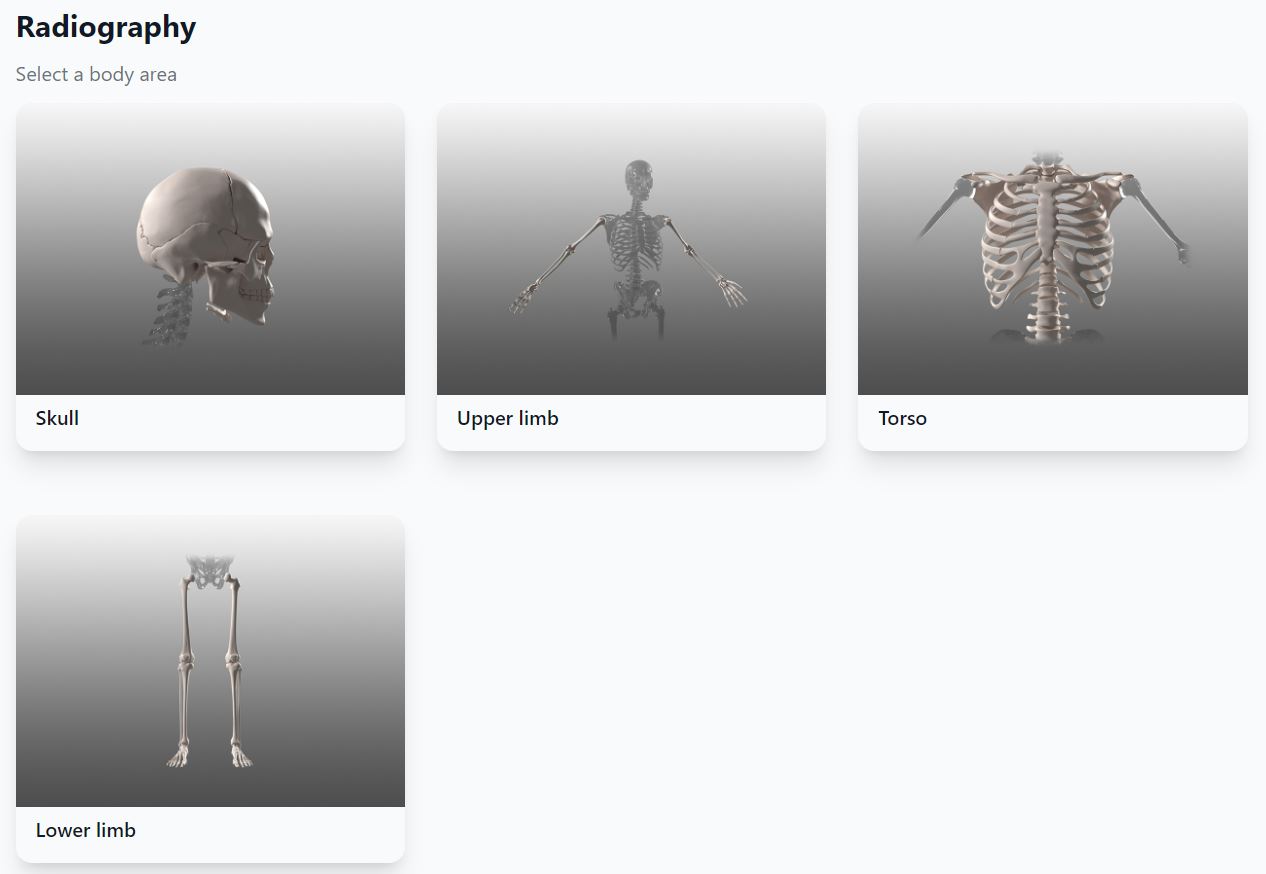 To launch the scenario once youve navigated to the projection select 2D for the desktop version or VR simulation if virtual reality equipment is configured and powered- on.

After you're finished with the projection, a copy of the report and image will be emailed to you. Any previous projections are available in the Reports menu on the left of the portal after you log in for further review.